Call for Entries
2024 Print Excellence Awards
The 2023 PEA competition officially kicked off on September 1, 2023! We're happy to accept entries and will even pick them up for you. Just let us know that you have entries ready, and we'll take care of the rest.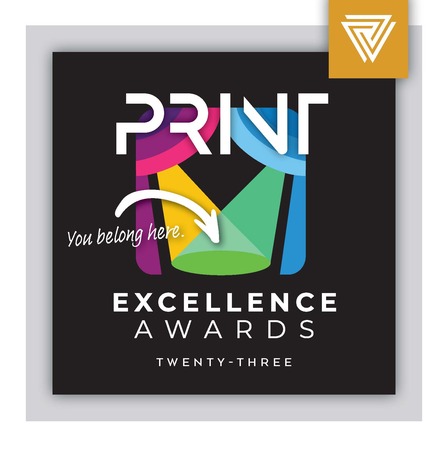 The interactive Call for Entries form is available here: PEA Interactive Call for Entries
Printing Note: The "Print Page" button for each category works best if you download the form prior to printing. NOTE that the Call for Entries is a larger document and may take longer to download.
---
The PEA contest entry fee has remained the same: $35 per entry for GMA members; $75 for nonmembers.
New in 2022, members receive one FREE entry per year and may participate in a BOGO, Buy One Get One free, for up to 5 entries. Regular fees apply beyond 10 entries. There is no fee for the Student Graphic Design category.

Entries should be accompanied by a check made payable to Graphic Media Alliance. GMA team members will assist with picking up the entries when possible.
Take advantage of one of the best business opportunities around to promote your printing prowess!
PEA winners receive recognition and exposure throughout the year by way of:
Press Releases
Marketing Materials
Local/Regional and Association-wide Ceremonies/Receptions
National level competition and recognition through Americas Print Awards
Industry Newsletters
Showcased at special events including our Print Week and Grand Ceremony celebrations
---
2022 Print Excellence Awards
Every year out-of-state expert judges are brought in to review the entries and determine if they are worthy of a Bronze, Silver, Gold or even a Best of Region award at the regional level. These awards were presented at our Printing Week Celebrations in May 2022.
The celebrations continue with the announcement of our Best of Category award winners and will culminate with the Grand Ceremony honoring the Best of Category, Judge's Awards, Rising Star and Best of Show winners. The Grand Ceremony is scheduled for August 17th and will be held in conjunction with Americas Print Show at the Columbus Convention Center.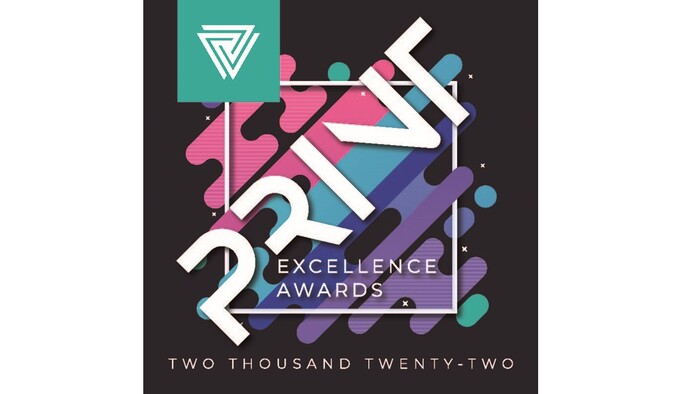 THANK YOU to our sponsors for the 2022 Print Excellence Awards: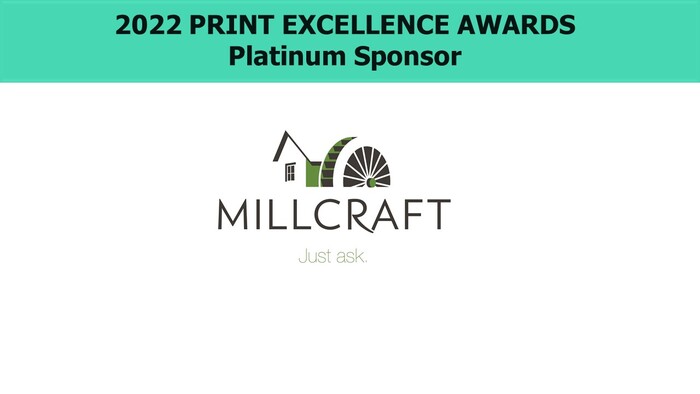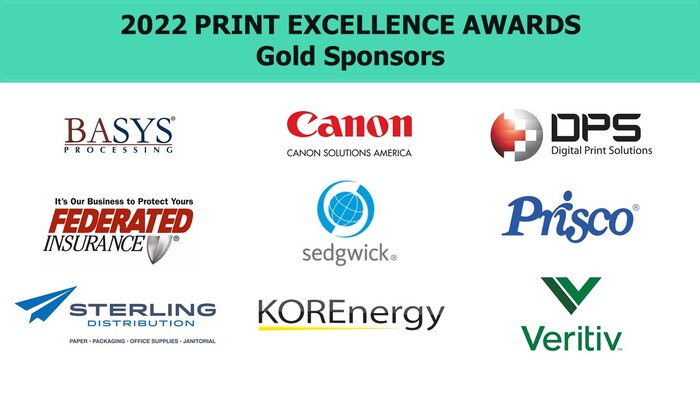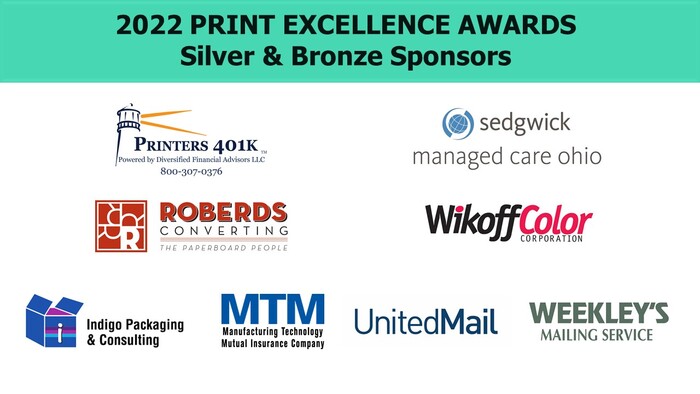 ---
2021 Print Excellence Awards
The 2021 Print Excellence Awards (PEA) contest submission deadline has passed and we have completed the judging and initial notification steps.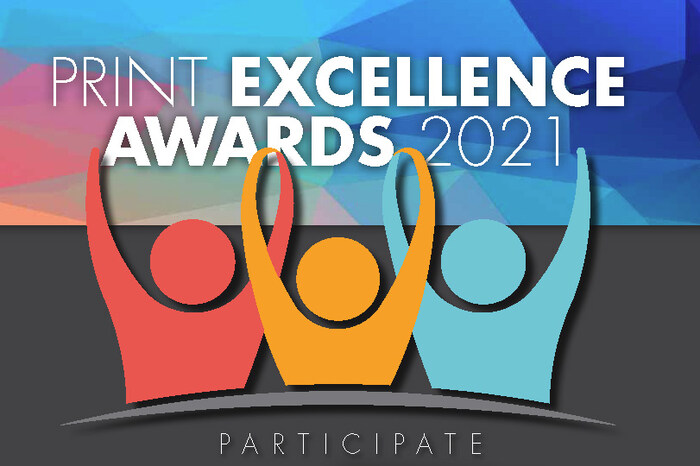 Congratulations to the Gold, Silver and Bronze winners, along with the Best of Region winners that were recognized at our regional Print Week events in January and February.
The Best of Category, Judge's Award, Rising Star and Millcraft Best of Show winners were recognized at our Grand Ceremony.
Congratulations to all winners...the best of the best printing in Ohio, Michigan and Northern Kentucky!