Our History
The history of associations formed for the mutual benefit of printers probably began with Benjamin Franklin in the early days of our nation. In Ohio, there were once five separate printing trade associations in Cleveland, Cincinnati, Columbus, Dayton, and Toledo.
The genesis of a statewide organization may have been precipitated by the enactment of an Ohio state sales tax in the early 1900's. Printing Industry of Ohio (PIO) was formed in an effort to influence this sales tax legislation, and soon expanded into other areas of statewide interests, such as compensation surveys and an annual management conference. The five regional associations were affiliated with Printing Industry of Ohio, as well as the national trade association, Printing Industries of America, Inc. (PIA).
The first merger between Ohio's regional printing associations occurred in the late 1980's, when Dayton merged with Cincinnati to form the Printing Industries Association of Southern Ohio. Shortly thereafter, the affiliates in Cleveland and Toledo joined forces as the Printing Industries Association of Northern Ohio.
There was a lot of cooperation among the regional associations, and the subject of consolidation was frequently discussed. In early 1990, the managers of the regional associations pursued the possibility with their respective boards of directors. A "Reorganization Committee" was formed with representatives from each of the regional associations, chaired by Printing Industry of Ohio.
This committee worked tirelessly for over three years, developing objectives, organizational structure, by-laws, and a constitution for a proposed statewide printing association. The president of PIA, and printers with merger experience, made presentations at a combined meeting of all boards, PIO, and subsidiaries. A resolution recommending a merger was passed.
This recommendation was then presented to the entire membership of all of the associations, and was ratified. On January 1, 1998, Printing Industries Association serving Northern Kentucky and Ohio (PIANKO) became the unified association for all printers and associate members in Ohio and Northern Kentucky. PIANKO combined the three Ohio regional affiliates, Printing Industries Association of Northern Ohio (PIANO), Printing Industries of Central Ohio (PICO), and Printing Industries Association of Southern Ohio (PIASO). The three geographic regions of Ohio (North, Central, and South), were (and still are) guided by their own local advisory councils. Each has maintained its rich, individual culture, while all enjoy the synergies of consolidation. The overall Association operates under the authority of a 20-25 member Board of Directors made up equally of members from the regional advisory councils.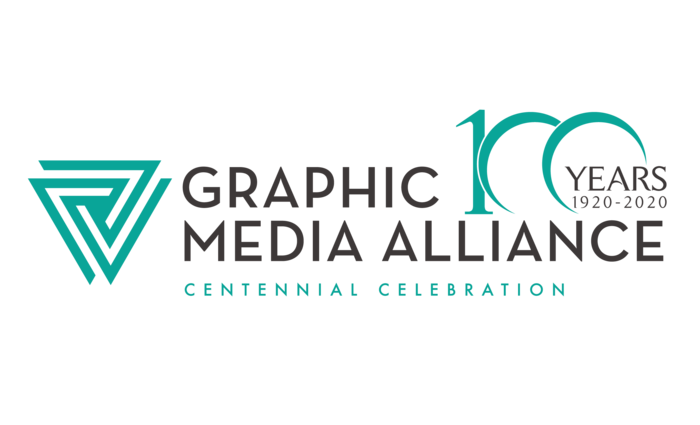 To maintain consistency with the national association, Printing Industries of America, the official name of the Association was changed to Printing Industries of Ohio • N.Kentucky in 2009. The Association continued to grow in 2019, expanding to include Michigan, establishing our fourth region. Our name was changed to Graphic Media Alliance, Inc. (GMA) to encompass changes in the industry and our membership and keep us open to new opportunities. The name change and re-branding fell just ahead of our 100th year of operation in late February 2020. The Association is now a strong partnership of graphic arts companies and suppliers located throughout Ohio, Michigan and northern Kentucky.
In 2021, GMA severed ties with PRINTING United Alliance, formerly Printing Industries of America. As a separately incorporated association, GMA will continue our century-long partnership of providing local programming that meets the needs of our local members. Read more about this decision.
Graphic Media Alliance has dedicated itself to helping members improve and expand their businesses with its network of local, regional, and international resources. A broad spectrum of specialized services, educational programs, individual member partnerships, and legislative monitoring provides member companies with the guidance to plan for and attain profitable growth.