Webinars & Breakfast Forums
Webinars are regularly scheduled to address issues of concern to our members. As these become available, they will be announced in our weekly e-newsletter, First Impressions, and added to our company calendar. We welcome any input into the topics or speakers for upcoming webinars.
Upcoming Webinars: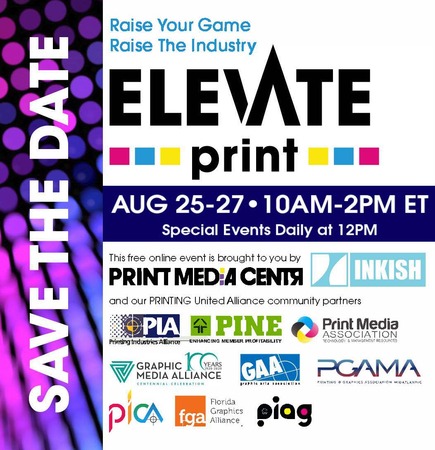 Are you ready to take print marketing, print sales, print applications and the print industry to the next level?
Raise Your Game
Raise The Industry
ELEVATE PRINT will take place August 25-27 from 10am-2pm daily.
We are thrilled again to partner with with Deborah Corn to bring you another of her incredible presentations! It is time to take print sales, print marketing, print media and the print industry to the next level. Elevate Print is about raising the bar in all ways - sales, services and opportunities.
Follow the links below for a flyer for each speaker.
August 25:
10:00 am - Deborah Corn presents What's Next
---
Breakfast Forms are held regionally, but are on hold for now due to the social distancing requirement of the COVID-19 pandemic. We will announce their return as scheduling permits.