Welcome to Graphic Media Alliance
---
New Programs
We are always looking to add new and exciting programs to offer our members. Check out the latest offerings below.
Sales Vault
Need sales? GMA is pleased to announce a partnership with Bill Farquharson's Sales Vault. Bill has been a friend of GMA for many years and is, no doubt, known to our members as a top sales trainer and content creator for the Graphic Arts.
The Sales Vault is a subscription-based resource and sales community featuring a calendar packed with live workshops, on demand sales courses, peer-to-peer discussion groups, and 35+ years of sales training content all searchable by sales challenge. Think of it as a sales conference where the seminars and workshops full of instantly-applicable ideas is ongoing and more programs are added constantly.
The Sales Vault is available on a monthly subscription basis, normally at a no-brainer monthly price of $35/participant, but… GMA members can take advantage of an exclusive offer: FREE membership for 30 days followed by a discounted monthly subscription price of just $30/participant.
Upcoming Sales Vault live workshops for June:
Vertical Markets: Selling to Banks
Pre-Call Research
Insider Office Hours
How to Create an Effective Prospecting Process
And many more!
You told us, "We need sales!" and GMA has responded with this new and exciting resource. We urge you to take full advantage.
---
Project Peacock
Print Media Centr announces that its print customer education initiative, Project Peacock, is now a free platform accessible 24/7 and available to print and marketing professionals around the world.
The new Project Peacock Platform, which is now open for registration, is a one-click FREE destination for print customers and printers to discover the latest innovations that level up print marketing and connect directly with partners that can help them bring new possibilities to life. Supporting research and sample requests, it is designed to help print buyers, creatives, marketers, advertising agencies, brands, and students learn directly from the industry subject matter experts. The platform also makes it easy to connect with print service providers.
---
Upcoming Webinars:
thINK Webinar - Direct Mail: Delivering in Dynamic Times
Tuesday, July 6, 2021 | 2:00pm - 3:00pm | Members: Free, Non-Members: $95
Direct Mail and optichannel marketing trends and performance – during these mind bending days business powers on at varying speeds. B2C and B2B marketers have approached these days with informed and insightful ways to connect with clients and prospects, looking to find the right balance between assuring current clients to mindful acquisition strategies. Join Chris Lyons and Lily Harder as they share insights into the trends and direct mail campaigns that are successfully navigating these highly unusual times.
thINK Webinar - USPS: Mail's Dynamic Journey
Tuesday, August 3, 2021 | 2:00pm - 3:00pm | Members: Free, Non-Members: $95
We will explore the dynamic ways businesses can use mail as the foundational building block in omni-channel media campaigns. For brands and marketers, mail drives action across the customer journey. The Customer Journey is the key to understand customer expectations, experiences, and perceptions. And it helps businesses understanding how to engage more effectively at every touchpoint. Steve Monteith, Vice President of Marketing with the United States Postal Service, will share insights into the value of print and mail in today's marketplace and provide details on the programs being deployed to feature the strengths of physical mail to drive results. Attendees will gain new insights and learn how mail provides a solid return on their investment. Today's mail can reach customers both physically and digitally, increase interaction and encourage faster response.
---
From the Chair
In any industry or profession, new birth, new products, new ideas, and even new people lead to continued growth. If we're not growing, if we're not introducing new blood to the mix of what we have, it will be difficult for us to continue our success. The lifecycle and growth of the graphics industry aren't any different than any other lifecycle. Yes, printers come and go, but just because one shop may close it doesn't mean the entire printing industry is not sustainable.
And while in the last ten years the number of printers has steadily consolidated, it should be noted that in those same ten years there has not been a significant decline in the overall number of impressions.
I would say the same can be said about our industry's trade associations. While the number of associations has consolidated and will continue to do so in the near future, the consolidations have brought new blood to the mix, and the new blood has brought new programs, services, and comradery of industry leaders. Services are developed at the Affiliate level and address local needs, but are also shared nationally. These services cannot be created in the vacuum of a national online association with national goals and limited local input.
Printing Industries of America (PIA) and Specialty Graphics Imaging Association (SGIA) merged in May 2020 to form PRINTING United Alliance (PrUA) and, as you have heard by now, there have been significant changes on the national level. While these changes are controversial, GMA will not lower our standards and change just to conform to national aspirations. As a separately incorporated association, GMA will continue our century-long partnership of providing local programing that meet the needs of our local members. We will, however, continue our partnership with the other 15-20 former Affiliates of PIA across the country. We have also recently initiated a membership with the National Association of Manufacturing, NAM. Through this membership, we are also introducing a new exciting health insurance program with NAM through United HealthCare, and a new Cyber Security Insurance option to provide coverage for smaller companies as well as mid-to-large companies in GMA.
So how did we get here you ask? In January, our Executive Committee participated in a presentation with PrUA President, Ford Bowers. Bowers laid out the future direction of PrUA. Contrary to the PIA-Affiliate relationship of the past, PrUA wants to be more directly in control of the day-to-day operation and direction of all of the affiliates, including GMA. PrUA believes in a national approach that is more virtual than ours, and features the same services, brand identity, etc. for all Affiliates across the country. Bowers used McDonald's as an example of his goal to create a national structure. PrUA's demands would also require ceding our decision-making capability, revenue, and investments to PrUA for use on general industry projects. This approach would very quickly eliminate the local services and face-to-face networking on a statewide basis that has created our members' bond and loyalty to GMA and between GMA members. Bower's proposal could lower dues for some current members, however PrUA would also charge for all of their speakers, iLearning, and other services in addition to dues.
While we believe in the concept of a united industry, our goal is to be the Tesla version of associations and not the McDonald's. We strive to be creative, innovative and work to provide the best solutions possible for our members. As one GMA Board member remarked, "We can do better than handing a cold hamburger out a drive-up window!" Therefore, your GMA board unanimously determined that the proposed structure presented by PrUA is not in the best interest of our members in Ohio, Michigan, and Northern Kentucky.
GMA has been in existence for over 100 years and our members' commitment to our Association has been and continues to be excellent. A good example of this was when GMA members struggled throughout this past year from the impact of COVID. Those members continuously turned to us for guidance and pandemic-related information when online reports and data were inconsistent or incredibly difficult to comprehend. If we had not previously developed the professional and personal relationships with our members, many would have been left attempting to navigate this incredibly difficult situation on their own. This is one of the strengths of GMA and our Affiliate structure and is not possible within a primarily virtual structure as Bowers proposed. An even more significant strength of GMA comes from the leadership of our board and regional councils. These industry leaders help identify and lead the development of relevant programs and services for our GMA members. The PrUA proposed structure virtually eliminates the value of our board and regional councils as well.
Our GMA team has been specifically organized to respond to your needs on a timely basis. As a result of this local strength, we do not rely on the services of a national organization. However, we continue to be open to working together with PrUA in the future.
While PIA did provide several benefits to our members, more than 80% of all services members utilize are local, and many, like the HR listserv and Wage + Benefits reports are managed in combination with our fellow Affiliates. Direct Partners like those listed at the bottom of our homepage are just some of our network of partners providing products and services, as well as discounts, for GMA members.
NAM is not our only new opportunity. Canon is adding thINK to our education offerings by providing pertinent monthly industry webinars to GMA's educational programs. In addition to thINK, GMA will continue to present regular webinars and educational opportunities through our regional meetings and conferences. Networking is always rated as the top benefit of any association and GMA's Print Week events and Leadership Conference and Golf, will not change. Deborah Corn, Mark Potter, Bill Farquharson, and David Mauro are already scheduled to present this year, and we will be adding other industry-leading speakers.
While we will miss working with PrUA, we have always had alternatives for the services they inherited from PIA. Our Board has determined that because of GMA's self-sufficiency we can better use the dues we would pay PrUA to further support our members. We will continue to improve and create new programs and services as we have done for years.
Bowers did say that PrUA will compete with GMA and all of the Affiliates for your membership, and we expect them to reach out to you directly in the next several months. Please feel free to contact me, GMA's President, Jim Cunningham, your BDD or your local Board Representative, for additional information and/or to clear up any miscommunication.
Again, thank you for your role in making GMA the best local association in the industry and I hope you are as excited as our Board and I are about the future of GMA and our industry!
Sincerely,
Tara Halpin, Chairperson Graphic Media Alliance
Owner/CEO Steinhauser, Inc.
---
Download your Free 2021 USPS Postal Chart HERE and we will send you a hard copy via mail
Thank you for your membership and continued support of Graphic Media Alliance.
Membership
Networking, education, insurance and buying programs are all common reasons for joining an industry's association, but like any business decision, becoming a member of Graphic Media Alliance should be evaluated based on each company's assessment of its potential Return On Investment (ROI) for its dues dollar. Of course, every membership needs to take into consideration intangible benefits including networking opportunities, fellowship with other graphic communications firms and having a trusted confidant at the Association's office to discuss business issues.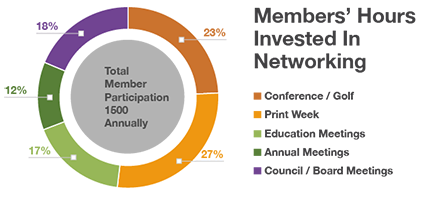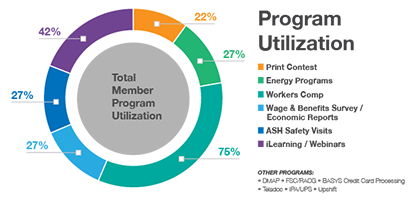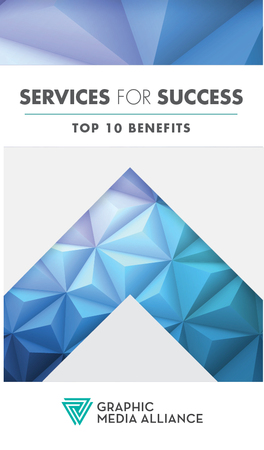 Download the full brochures:
Meetings & Events
←
June 2021
→
S
M
T
W
T
F
S
1
2
3
4
5
6
7

Links of Novi - Novi, MI

June 7, 2021




10:00AM-6:00PM

8
9
10
11
12
13
14
15
16
17

June 17, 2021




10:00AM-12:00PM

18
19
20
21
22
23
24
25
26
27
28
29
30
Latest News
06/09/2021
In case you missed it, the U.S. Postal Service recently announced plans to raise postage rates. If approved, the new prices will go into effect August 29, 2021.
---
06/01/2021
As we continue to work with our national affiliate group to create improved programs to replace those previously offered through PRINTING United, we are proud to announce our new HR ListServ. 
---
06/01/2021
More and more people are getting vaccinated, and more places are opening up – is this the light at the end of the tunnel? Organizations everywhere are trying to balance the risks of the pandemic with the perceived ability to return to "normal."